Faculty Directory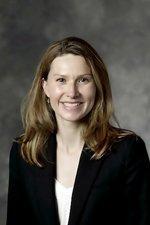 Title
Division Social Sciences Division
Department

Politics Department
Legal Studies

Affiliations Oakes College
Phone
Email
Website
Office Location

Merrill College Academic Building, Merrill #114

Mail Stop Merrill/Crown Faculty Services
Mailing Address

1156 High Street, Merrill Faculty Services
Santa Cruz California 95064

Courses Constitutional Law; Civil Rights & Civil Liberties; Citizenship and Democracy; American Political Thought & Development; Constitutional Theory; Social Forces and Political Change; Rights, Law and Social Change; Constitutional Meanings and Movements; Law and Justice; Inequality and Law
Research Interests
Elizabeth Beaumont is an Associate Professor of Politics and Legal Studies at UCSC. Her research focuses on constitutionalism, democracy, and citizenship, as well as civic engagement and education. She is particularly interested in problems of unequal citizenship, the relation between citizenship, democracy, and education, and how civic actors seek to shape rights, law, and society. She teaches and advises students in the areas of public law and legal studies, political theory, and American political and constitutional development.
Her most recent book, The Civic Constitution: Civic Visions and Struggles in the Path Toward Constitutional Democracy (Oxford University Press, 2014), focuses on the role of several major civic groups and social movements in shaping American constitutional creation and change. She examines groups such as eighteenth-century Revolutionaries, Anti-Federalists, Abolitionists, and Woman Suffragists as "civic founders" who profoundly influenced the Constitution's text, allocations of power, definitions of citizenship, and the meanings of rights. The Civic Constitution has been featured in a symposium in Constitutional Commentary and a Critical Dialogue in Perspectives on Politics. Her writing has appeared in a range of publications, including The Journal of Politics, Political Theory, Perspectives on Politics, the Stanford Law Review, Hypatia: A Journal of Feminist Philosophy, and HA: The Journal of the Hannah Arendt Center.
From 2000-2005, Beaumont was a Research Scholar at the Carnegie Foundation for the Advancement of Teaching, where she helped lead the foundation's work on civic education and democratic engagement, including serving as co-Principal Investigator and Director of the national Political Engagement Project. These interdisciplinary, multi-method research projects are the basis of two co-authored books: Educating for Democracy (Wiley 2007) and Educating Citizens (Jossey-Bass 2003). The books are resource texts for the American Democracy Project, an AASCU partnership including more than 240 state college campuses, and helped inform the national report, A Crucible Moment: College Learning and Democracy's Future (National Task Force on Civic Learning and Democratic Engagement, 2012).
Biography, Education and Training
Ph.D, Political Science, Stanford University 2000
B.A., cum laude, English Literature, Pomona College 1993
Before joining UC Santa Cruz, Beaumont was an Associate Professor of Political Science at the University of Minnesota. She was previously a Research Scholar at the Carnegie Foundation for the Advancement of Teaching.
Honors, Awards and Grants
Professor Beaumont is an award-winning scholar and teacher. Her scholarship has been recognized by a Fellowship at the Edmund J. Safra Ethics Center at Harvard University (2015-2016) and by a McKnight Land-Grant Junior Professorship (2008-2010), the University of Minnesota's highest research award for junior faculty, as well as other awards. Her research has been supported by a number of grants, including awards from the Ford Foundation, the Hewlett Foundation, the CIRCLE Foundation, and the Carnegie Corporation. Her teaching has been honored by a Golden Apple Teaching Award, as well as an Excellence in Teaching Award from the Committee on Teaching at UC Santa Cruz.
Among other activities, Beaumont previously served on the advisory board of the New Civics Initiative at the Spencer Foundation and helped found the Puentes Initiative at UC Santa Cruz, a campus-community partnership to support the Santa Cruz immigrant community. She is a member of the editorial board for Constitutional Studies and serves on the Academic Advisory Board for the UC National Center for Free Speech and Civic Engagement.