Staff Advising Hours
Legal Studies Advising Hours:
Remote Advising - Appointments via Slug Success
Monday / Wednesday: 9am-4pm
Tuesday / Thursday: 1pm-4pm
**Make an appointment on Slug Success. A Google Calendar online invite will follow.
Remote Advising - Drop-In
Tuesday: 9am-1:00pm
Thursday:9am-1:00pm
**Drop-in advising: Please sign in using our online check-in form. Once you sign in, you'll be directed to the google calendar to select a time slot where you will receive a zoom link. 
---
Peer Advising Hours - Fall 2022 (TBA)
Peer advisors are current students who can answer any questions about major and minor requirements, assist with academic planning, help you prepare a declaration of major/minor paperwork, and provide guidance on UCDC, UC Sacramento, and Study abroad program requirements. Peer advising hours are on a drop-in basis. Peer advisors can be reached via Google through chat and also on video (Hangouts). Add us to your Google contacts, lgstpoli@ucsc.edu. Add instructions can be found below:
**(hours will be available starting Fall 2022)
---
 Meet our Advising Team!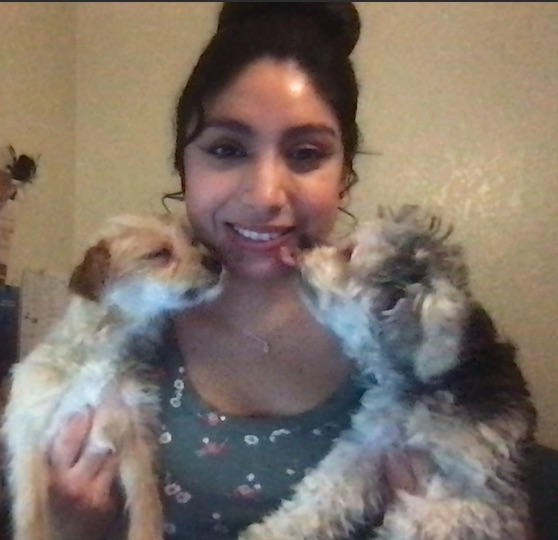 Yanin Monter (She/Hers), Legal Studies Advisor
Hi! My name is Yanin and I am the Undergraduate Advisor for Legal Studies. I have 2 dogs who I spend most of my time with and I enjoy working with students. Read my
philosophy of advising here
.
 Jerry Diaz, Politics Advisor 
Jerry Diaz is a Banana Slug alumnus (Sociology & education minor) from the Class of 1999. He has a Master's degree in Higher Education with an emphasis in student development theories from the University of Michigan, Ann-Arbor. Jerry has exercised a lifelong passion for student affairs work in academic advising and guidance since 2012. He resides in the area with his family, which includes his turtle Shelly. When not in the office he enjoys running, cooking, and reading a good book. Jerry is committed to your academic success and invites you to connect for an academic advising session this Winter Quarter.
---
Writing Tutor Assistance
Learning Support Services offers free drop-in writing tutoring. Check the website for writing and other tutoring services and schedules.
Learning Accommodations
Legal Studies Program staff and faculty are responsive to disabled students' concerns and special needs. We work with the Disability Resource Center (DRC) to ensure appropriate accommodations. If you need assistance, please contact the DRC directly at (831) 459-2089.
See
Also